Presentation
Cozido das Furnas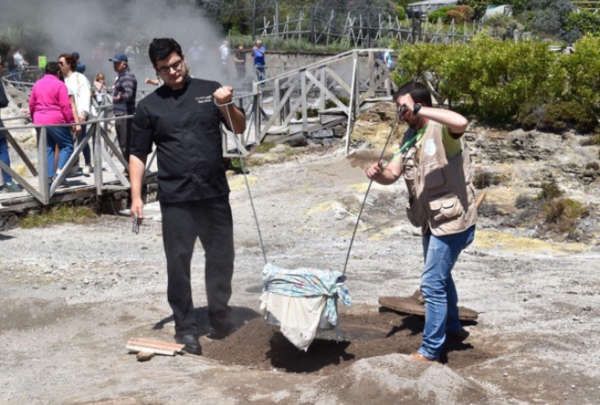 Azores chef Paulo Costa will be explaining how to make the islands' most famous recipe, "cozido das furnas", which is cooked in volcanic soil.
São Miguel is the largest island in Portugal's archipelago, and it boasts a special unique recipe: "cozido das furnas". This "volcano stew" is made by burying various types of meat and vegetables in volcanic soil, where they are cooked directly. Although this natural cooking method is energy-efficient, it requires a great deal of patience.

Paulo Costa (Caldeiras e Vulcões) will be explaining how it is cooked, and the properties of a recipe dating back almost 100 years, which has been handed down by local families.